Creation Kit objects: Dungeons - Nordic Bridges
Overview
This page is dedicated to displaying the different objects listed under:

They will be listed in the order they appear in the object list.
The index for other objects can be found here: Creation Kit objects

Objects
NorBridge1way01x256
NorBridge1way01x512 & Variants
NorBridge1way02x256 & Variants
NorBridge1wayEndCap01
NorBridge1wayEndCap02 & Variants
NorBridge1wayEndCapFree01
NorBridge1waySup02x256
NorBridgeCage01x256a
NorBridgeCage01x256c
NorBridgeCage01x512a
NorBridgeCage01x512b
NorBridgeCage01x512c
NorBridgeCage02a & Variants
NorBridgeCage02b
NorBridgeCage02c
NorBridgeCageEndCap01
NorBridgeCageMid01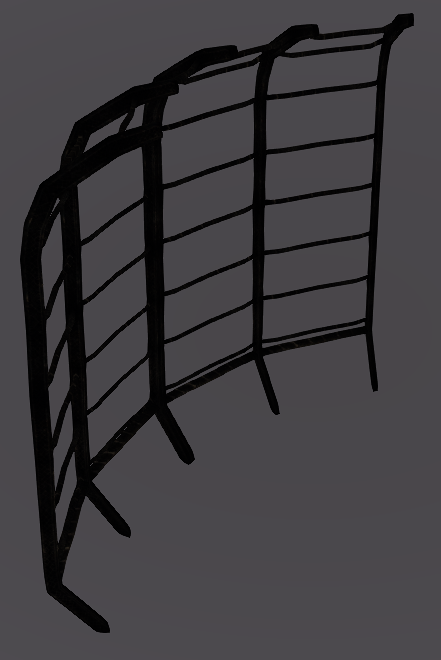 NorBridgeCageMid02
NorBridgeCageMidCap01
NorBridgeMid01
NorBridgeMid03 & Variants
NorBridgeMid04 & Variants
NorBridgeMidStair01 & Variants
NorBridgeMidStair02
NorBridgePitWallFront01 & Variants
NorBridgePitWallFront02 & Variants
NorBridgePitWallFront03

NorBridgePitWallSide01 & Variants
NorBridgePitWallSide02 & Variants
NorBridgePitWallSide03
NorBridgeRmBgWallFront02ExSm02
NorBridgeRmBgWallFrontExSm01
NorBridgeRmBgWallFrontExSm02 & Variants
NorBridgeRmBgWallSide02ExSm02
NorBridgeRmBgWallSideExSm01 & Variants
NorBridgeWoodPlanks01 & Variants
N.B. The snow version appears to be a duplicate. There is no snow-covered version of this object.

NorBridgeWoodPlanks02 & Variants
TestNorBridgeMid04snowy
N.B. Another version of NorBridgeMid04_HeavySN, with slightly different texturing.