Adding a custom radio station
This tutorial gives you a very basic setup to use in making your own custom radio station. It is easy to understand and there are lots of big pictures. Please put this tutorial to good use!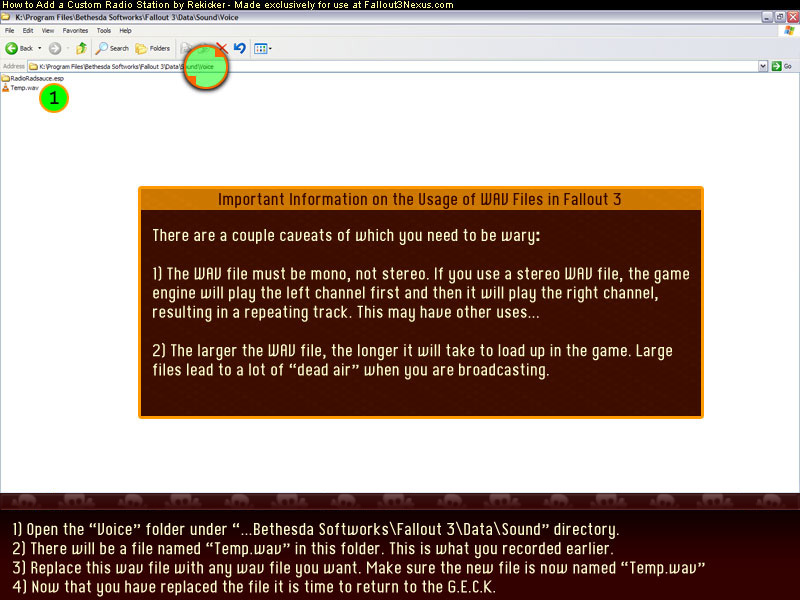 Some additional information:
You could add more topics with to keep your radio station from being repetitive. I highly suggest doing so.
Having a single topic of random greetings and three topics (playlists) of four randomized songs mimics an actual radio station really well and keeps the file size reasonable.
Remember to update your Link To and Link From boxes!
If you need to edit a WAV file after you've already saved it into the ESP, the file can be found in "Data\Sound\Voice\ESPNAME.ESP\SPEAKERNAME"

I'll add more as I think of it. Happy modding!